Thursday December 12 saw the opening of a brand new Johnny Rockets at Westfield MainPlace in Santa Ana.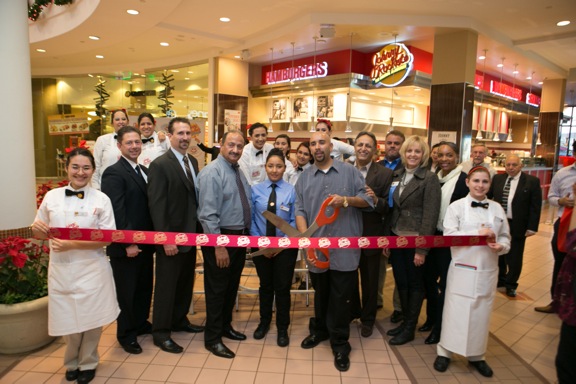 I was lucky enough to attend the grand opening and it was a fun occasion for all. We were treated to a sampling of the Johnny Rockets menu and it was quite tasty.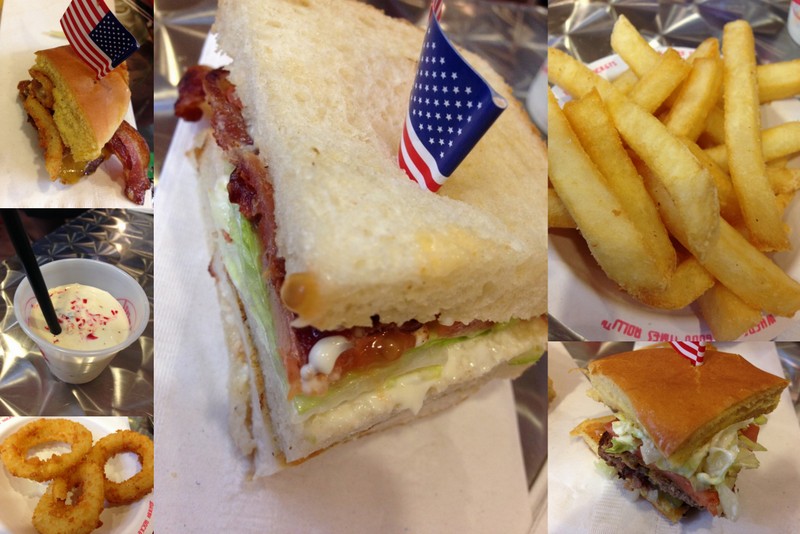 From burgers to sandwiches to fries and onions rings Johnny Rockets has a full menu of delicious diner options. And I can't forget the milkshake! There's an entire menu devoted to this delicious beverage. My personal favorite was the limited edition Peppermint Candy Shake with M&M's. Mmm, peppermint and M&M's. What a great combo!
There was also a talented ketchup artist on hand creating an amazing picture made entirely of everyone's favorite condiment.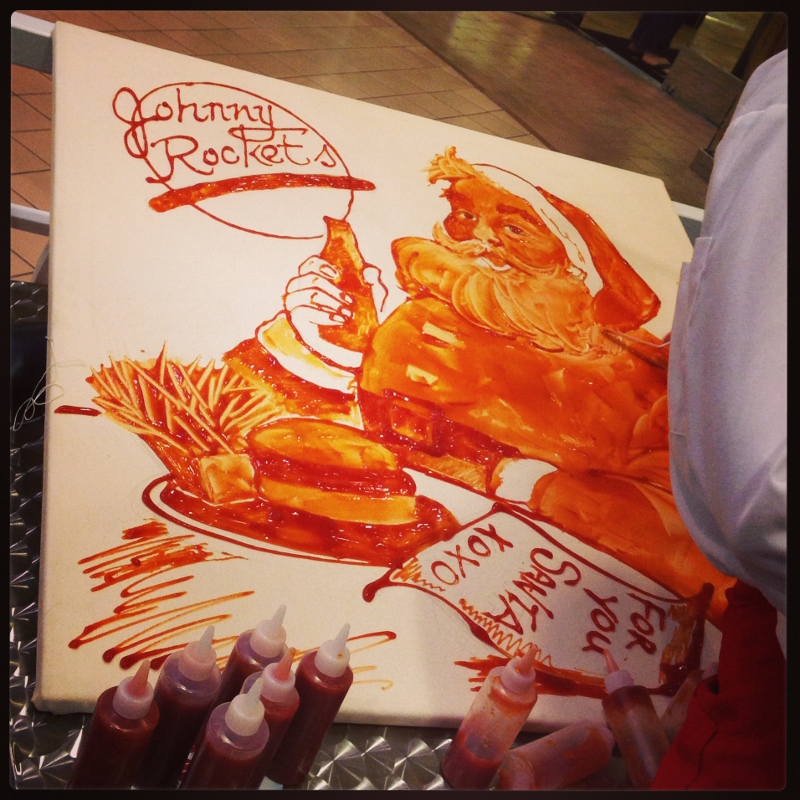 Isn't it incredible? I certainly couldn't do it. We also were treated to a choreographed dance performance by the Johnny Rockets employees. If you've visited a location before you know they're liable to break out in dance at any moment!
A fun time was had by all and Johnny Rockets is a welcome addition to Westfield MainPlace.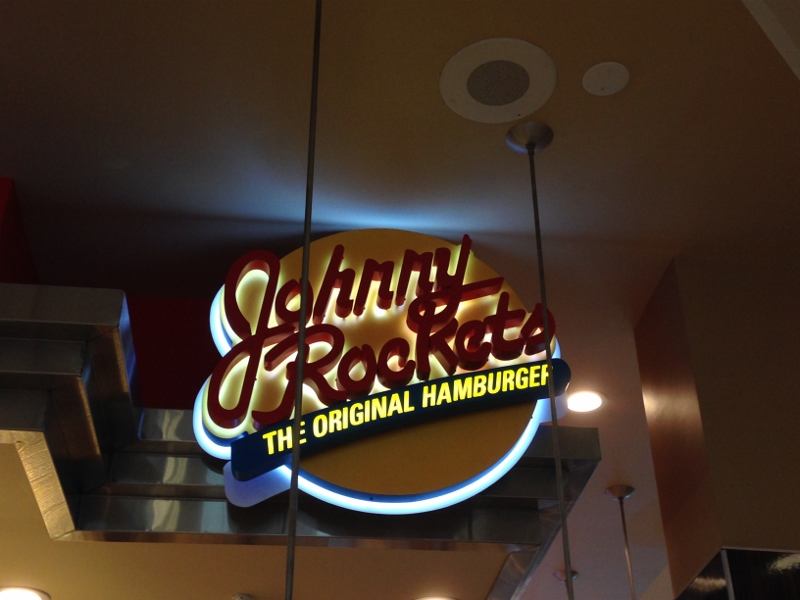 It is located in a new restaurant wing on the first floor near JCPenney. It's a full service location with counter and table seating inside the mall and table seating outside on the patio.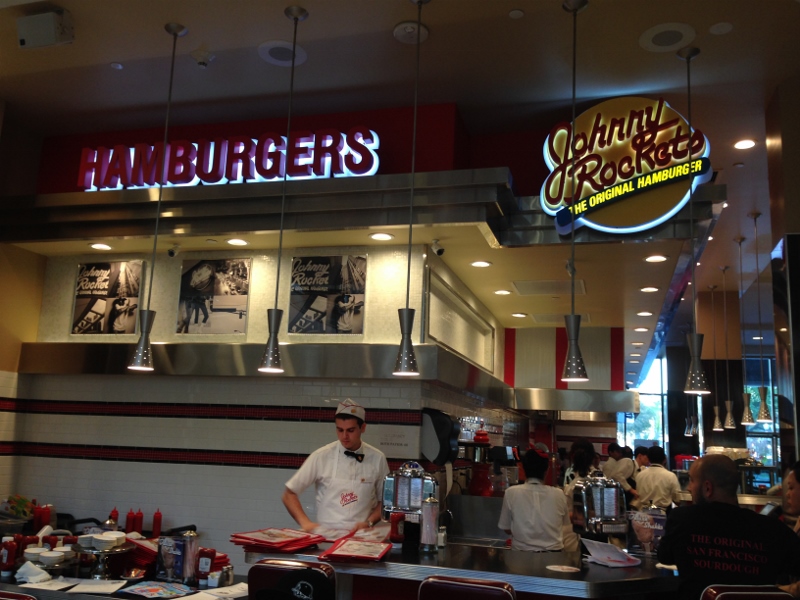 Be sure to stop by for some fun atmosphere and delicious food! And don't forget to have a shake!